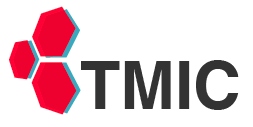 The Metabolomics Innovation Centre (TMIC) is a nationally-funded core facility that has a unique combination of infrastructure and personnel to perform a wide range of cutting-edge metabolomic studies for clinical trials research, biomedical studies, bioproducts studies, nutrient profiling and environmental testing.
The platform is led by Dr. David Wishart (University of Alberta), Dr. Christoph Borchers (University of Victoria) and Dr. Liang Li (University of Alberta).
TMIC has access to more than $5 million in state-of-the-art metabolomics infrastructure. It is supported by a team of lab managers, NMR spectroscopists, mass spectrometrists, chemists, computer scientists, statisticians and bioinformaticians. TMIC is capable of identifying and quantifying up to 2000 different chemicals from certain biological samples. This is approximately 5X more comprehensive than any other service currently available.